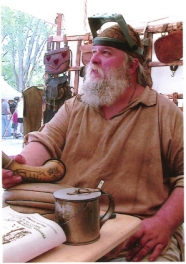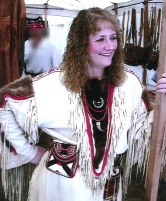 Triple "J" Trade Co.
Kenny and Teri Robertson, nationally known buckskinners started re-enacting and established the Triple "J" Trade Company in the early 1990's. Named for their three sons (Josh, Jeremy, and Joe), it has become their passion. For nearly ten years, they have researched period correct dress and daily living necessities and accoutrements, so that they could bring about a high quality product line for the pre-1840's and the 1850-1880 periods.
This husband and wife team work together to handcraft products- all one-of-a kind, all held to a high standard of quality craftsmanship, each item given many hours of detailing perfection.